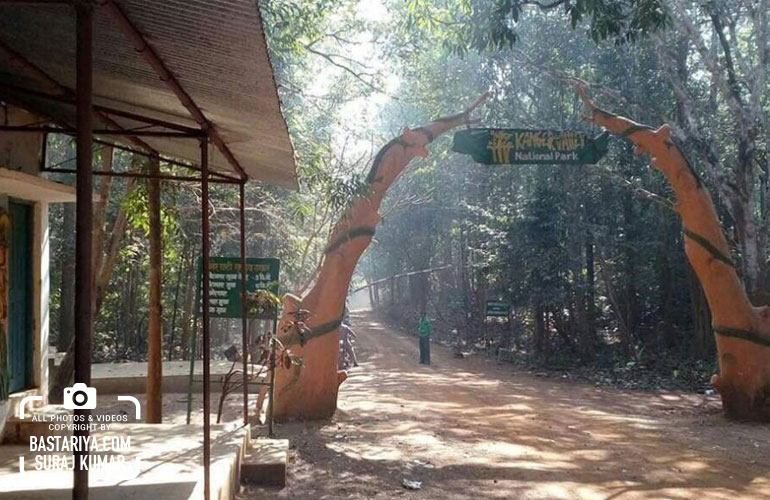 The Kanger Dhara waterfall is also situated within the Kanger valley. Kanger Dhara waterfall is close to Tirathgarh waterfall. While visiting the Kanger National park, one can visit 5 different waterfalls, which are made from the stream of a single river. The beauty of the nature is unpredictable and hence the existence of the most vulnerable and the beautiful scenic beauties can be seen in different places. As you enter the park, the silent atmosphere and the roaring sound of the waterfall gives you an immense satisfaction of the nature.
The waterfall has its originator at a very less distance from the fall. A lake is considered to be the origin. The water flows down the lake in a traversed way passing through many streams. In fact 5 different waterfalls around the valley can be seen. What more is exciting than the fact that the rushing sound of the water can be heard from different angles in the valley.
The Kanger Dhara waterfall has its own versions, during the summer and monsoons. The waterfalls are overflowing during the monsoons, wherein the water gushes slowly and calmly during the summers. The waterfall has a heavy gush with a very vulnerable speed and flow during the monsoons giving no minute details to be viewed by the visitors. Contrary, during the summers, the water falls through a stepped mountain giving a different view altogether.
Visiting Tirathgarh can also bring you close to the Kanger Dhara waterfall. This waterfall is a little lesser seen due to its distance and popularity. But still, the beauty here holds a dynamic as well. Just like any other waterfall, the Kanger Dhara has a lot to be discovered, with temples and Shiva Lings constructed. The waterfall might not be used by the pilgrims, but still the constructions are a sight of watch.
As per the geologists, the Kanger Dhara area was a sedimentary terrain later intruded by the igneous rock bodies due to which the area has a rock folded structure. The Kanger Dhara waterfall is situated at the starting of the downstream of the river. The Kanger Dhara waterfall has a height of 30 feet or less, due to its folding structure. A little different from the rest of the waterfalls in the area, it has a heavy flow during the monsoons and lesser flow depicting steps, during the summers.
The waterfall is a breathtaking view in every season but to have a complete view o f the fall, monsoons are the best, hence making October to February the best time to witness the gush of the water. The fall is located more than 40kms from Jagdalpur on NH 221 making it a must stop for sightseeing when in Chhattisgarh.