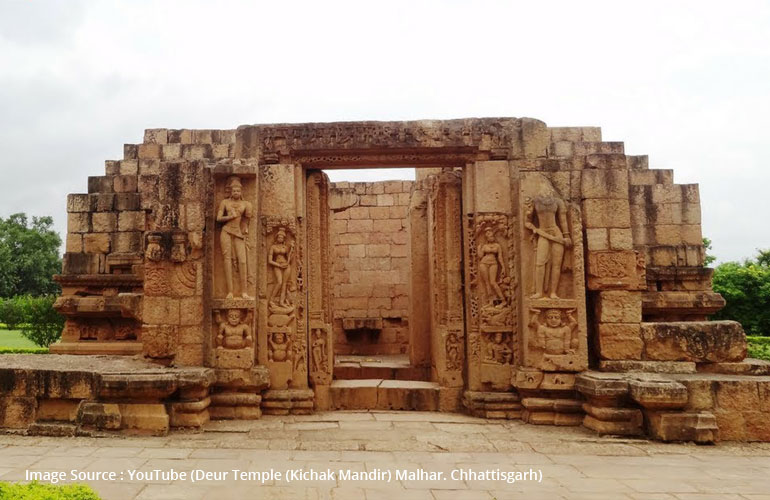 Chhattisgarh's most ancient town, Malhar exudes an antique charm. The mesmerizing sculptures that have been excavated here, conjure up a past that echoes the lives and times of about 2,000 years of history, tradition, trade, and folklore. This town is on the list of 'Ancient Monuments and Archaeological Sites and Remains of National Importance' maintained by the Archaeological Survey of India.
Excavations in Malhar have revealed the remnants of a pre-Mauryan fort. The excavations show continuous inhabitation from the Bronze Age to the medieval period, based upon sculptural specimens.
The period from 325 to 655 AD is considered the golden age in the history of Dakshin Koshala. Religion and fine arts reached their peak during this period and Malhar prospered as a major center of art. Rich people built temples and monasteries in the region, many of which have withstood the test of time, offering a journey back in time for the receptive traveler.
Extensive excavations in the region have revealed the indelible influence of several dynasties in Malhar. Though nothing can be said with surety about the Mauryan occupation over Dakshin Kosala and hence over Malhar. After the Mauryas, Malhar came under the Satavahana rule which lasted for about 300 years.
The Vakatakas and the Guptas exercised their dominion over this region as is evident from their epigraphs. After their fall, local dynasties like the Sarabhapuriyas, the Panduvamshi of Mekala, the Panduvamshis of Kosala and the Somavamshis ruled over Malhar and a major part of Dakshin Kosala.