Kailash Cave Jagdalpur Bastar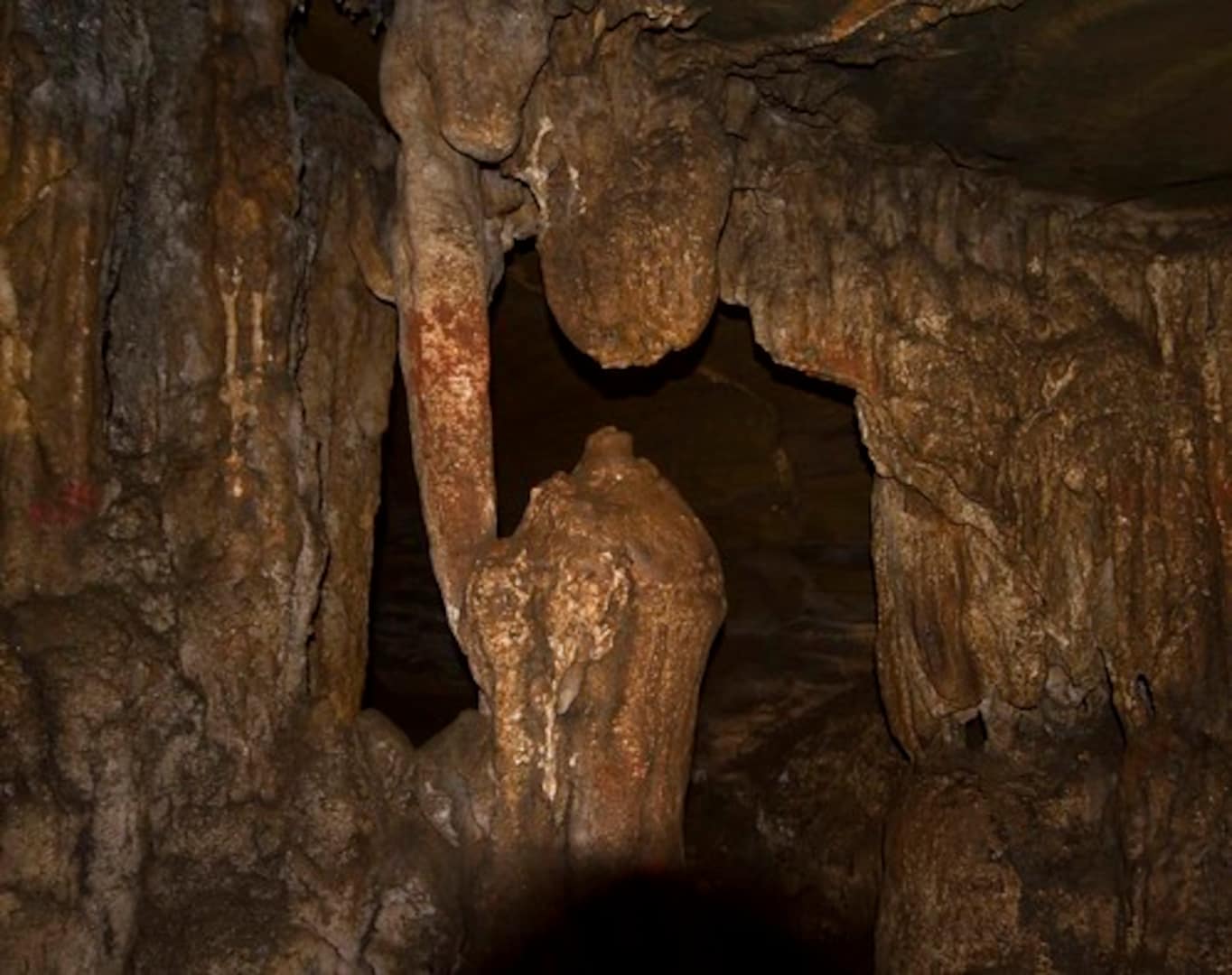 The caves are one of the beautiful self-made creations on the Earth. Many such caves, small or big, can be discovered but the beauties within might vary. Few experiences inside a cave might be a little scary wherein some can be mesmerizing wherein few may be glamorous and marvelous. The Kailash cave is also a beauty that lies in the state of Chhattisgarh, it was discovered in the year 1900 by the forest department staff. The Kailash cave is situated at an altitude of 40 meters above the ground and 250 meters long. The Kailash cave is a dark cave made on a small hill top with beautiful stalagmite and stalactite formations.
The Kailash cave is located inside the Kanger National Park, and one is only allowed to a depth of 50 meters as it is very dark inside. Surviving inside a cave which is pitch black surrounded by bats and insects is very scary and hence Government has taken initiative in building up solar lights. The cave has its name derived from the carvings it has. The cave has Lord Shiva carved, very much naturally and was given the name after Shiva.
The cave is as usual difficult to access and gruesome. One has to pass through a narrow opening to access the main cave area. The stalagmite and stalactite formation is a beauty to watch. These formations at the end of the cave provides a stunning view of naturally carved and created Lord Shiva's idol providing an awesome view for all non atheists. The cave is basically a huge chamber within with a depth of 135 feet, width 100 feet and height 25 feet.
The natural carvings and constructions of Shiva Lings have provided the name 'Kailash' to these caves. And the best part is, the caves provide a mesmerizing and soothing view and peace within. The walls of the caves are so pure and natural, that once banged, sounds like music sung. The echo within the cave is also a beauty to testify.
The Kailash cave is situated in the Kanger Park near Mikulwada which is around 40kms from Jagdalpur. The cave and its surroundings provide an awesome, breathtaking and captivating view and experiences. While visiting Chhattisgarh, one of the most important places of visit is the caves by any tourist. The main place of truth within Jagdalpur lies inside the discoveries of waterfall and caves. Scenic beauty like these should never be missed. If you are a nature lover, visiting the scary caves like Kailash cave should be on your bucket list.