Chheraki Mahal – Kawardha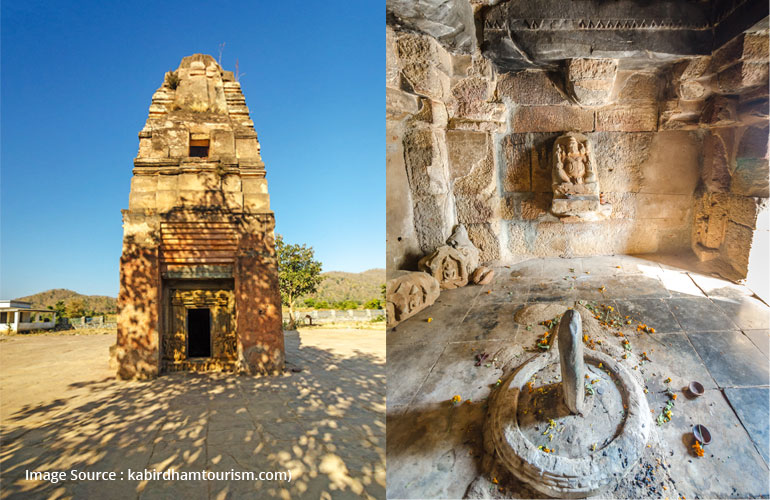 About half a kilometre from Mandwa Mahal is a smaller brick temple, also dedicated to Shiva, popularly known as Chheraki Mahal. Standing amidst sunny green fields, with the river Sankari flowing close by, it makes for a nice walk from Mandwa Mahal. Built during the Mani Nagavanshi period, the original name of this east-facing temple remains a mystery.
Built on a raised platform, Chheraki Mahal stands within a newly-fenced compound. Like in Bhoramdeo Temple and Mandwa Mahal, loose sculptures found around the temple have been installed along the fence. It is worth noting that while the temple is plastered with brick on the outside, the interiors are made of stone. Today, only the shikhara and garbhagriha or the sanctum sanctorum of the temple is extant, making it appear like a conical structure. The outer walls (jangha) of the temple are starkly unadorned, with two bands of simple carvings on all three sides. The sole sculpture on the jangha is that of a nayika (female figure), on the west wall. She is shown standing in a tribhanga posture, with the left knee bent. One may rightly assume that several beautifully carved sculptures may have once adorned the walls of Chheraki Mahal. A sculpted niche can also be seen on each wall. Though now empty, initially these niches may have enshrined images of deities.