Navratri festival in Hinglajin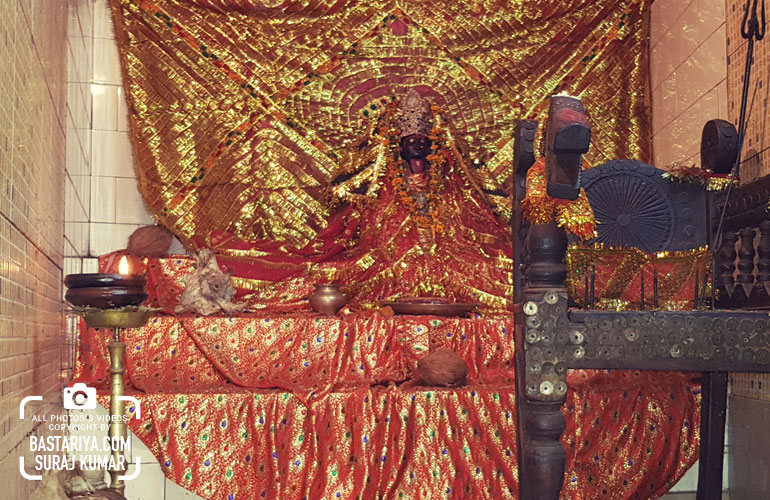 Hinglajin temple is situated next to Danteswari temple.This temple is dedicated to Hinglajin, the younger sister of Devi Danteswari, as per folk belief.
During Navratri, the main deity is beautifully decorated.
There are many temples, dedicated to Goddess HINGLAJIN.
Her abode is in eastern part of Bastar like Girhola, Bakavand, and Jaithgiri.
In  Jagdalpur, the oldest temple is Hatkachora. Girhola temple of eastern Bastar,  ( 30kms from Jagdalpur) has more religious importance.
A large number of people from Bastar and Odisha visit the temple, during Navratri festival.
The idol of goddess is Very beautiful and divine.
The other attractive temples of the Goddess are in Bastar Village, Nayamunda.
Ganga dussehra
It is celebrated on Bhimsen Ekadashi, around June, to mark the sowing of Kharif crops. Tribal dances, Colourful processions and drinking mark the festival. this is similar to Dusshera celebrations.