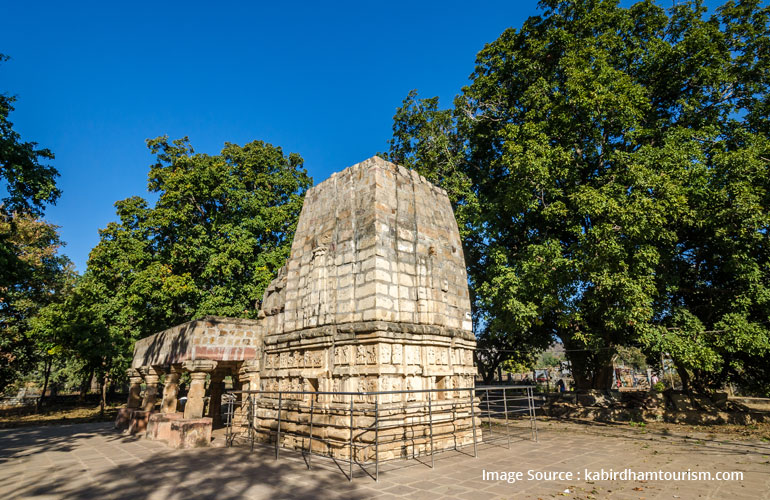 Apart from the stunning Bhoramdeo Temple this region boasts of two more Shiva temples, the Mandwa Mahal and the Chheraki Mahal. Though not as magnificent as the Bhoramdeo Temple, they are nevertheless worth a visit. Half a kilometre from the Bhoramdeo Temple towards Kawardha, is Mandwa Mahal. Set in a fenced courtyard, with trees and green lawns, it makes for a pleasant sight.
Entering through the small gate of the compound, a paved path leads to the temple. Built entirely of stone, Mandwa Mahal is known for its many erotic sculptures carved on its outer walls. Epigraphic evidence dates the Mandwa Mahal to 1349 AD. An inscription found in this temple makes reference to a Shiva temple constructed by the Nagavanshi ruler, Ramchandra. Historians claim this to be a reference to the Mandwa Mahal itself.
The original name of the temple is not known, and it has long since been referred to as Mandwa, Marwa, or the temple of Dulha Deo, which are popular appellations given by the local Gond villagers.