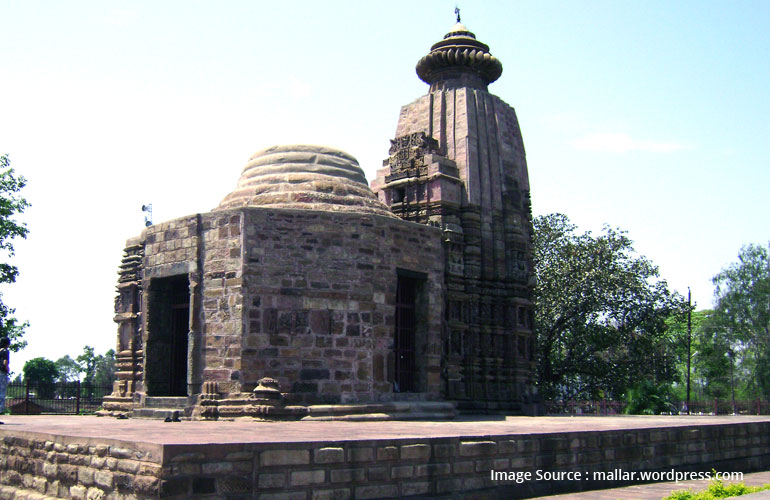 Located on the Bilaspur-Ambikapur highway (NH 111) is the village of Pali. On the  northestern side of the village is a large and beautiful lake, on the bank of which are remains of several ancient temples. The most famous among these is a Shiva temple, which is now a raised platform, a feature seen in majority of the temples in chhattisgarh.
The outer window of the temple are carved in the  style of the Khajuraho temples. Intricate carvings can be seen at the entrance of the mahamandapa. A stone inscription that refers to the Kalachuri King, Jajalladeva suggests that the constructions of this temple was carried out by him. On the walls of the antarala, there is another inscription from which it seems that the temple was finished by Vikramaditya, son of the great Pendal King, Shrimalladeva.
Tumham
The small village of Tumhan, located 20kms from Katghora, was once the capital of the Kalachuri Kings. It has a Shiva temple built by Ratnadeva I. The temple has exquisite carvings of Ganga, Yamuna and the navagrahas (nine planets)
Nearby is the Sath Khanda Mahal, Which stands proudly on the bank of the river Jatashankari. There are many ruined structures, mostly of temples, but there is one of a gateway grandly mounted with the image of Brahma, Vishnu and Maheshwara.