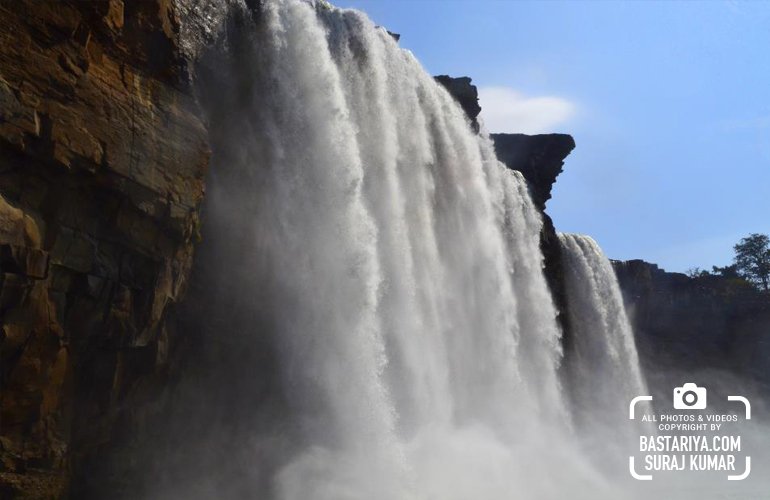 Bastar village was the capital oft he Kalchuris for a short period, contains several sculptures, including an image of goddess Durga has Mahishasuramardini, executed in a folk style; and a dancing Chamunda Devi, smeared with vermilion. The temple is maintained by the Archaeological Survey of India.
EKtaguda, a shrine near Bastar village is estimated to be about a century old. The temple is dedicated to Kali Telanganin, but unfortunately,the main idol is broken. Interestingly, the ear ornaments of deity are the same as those still worn by local women.
Jaitgiri, towards the north of Ektaguda, has a gudi with the most impressive collection of Brass images in this area. Armed with a sword and shield, an eight-armed Mauli, the earth mother is accompanied by her consort Bhangaram. There is also a 15.5cm high horse, whose rider may be mauli's guardian.
Nine Kilometres from Jaitgiri, on the border with Odisha is Sandhkarmari village, with a shrine that has a remarkable collection of 42 brass figurines, including Mauli her sister on a swing, and Bhangaram astride a horse.
Bodhra, a few kilometers west of Ektaguda, has a partially destroyed but impressive image of Mauli the earth mother, often identified with Dhantaswari Devi. carved from a stone measuring 50X40 cms, the figurine is decorated with lotus flowers on each side of her neck. There is a small linga at the foot of the image.
An intriguing image of the Jain Tirthankara Parshwanth locally known as Loharin Mata, seated under a seven-hooded snake stands on the outskirts of Bodhra. The secrets of its origin are entirely lost in time.